SO MANY SOCIAL MEDIA PLATFORMS SO LITTLE TIME 
As a small business owner, your time is valuable. Knowing what social media platform is right for you and which one is a money pit can be daunting. Social media can seem like a time-consuming time suck with little ROI especially when you have so many other important tasks to focus on. However, ignoring social media can be a costly mistake for small businesses. That's why we're going to take the time to highlight why using social media for small businesses can benefit your business in the long run.
KNOW  YOUR CUSTOMER AND WHERE THEY LIVE
It all starts with your understanding of your customer as it will guide your decision making when it comes to choosing the right social media platform. Is your customer between the ages of 20-35 or 45-65? Do they have a college degree? What about their income level? Connecting their persona with your product is half the battle. If your product is a scooter; you're going to spend more time on Tiktok than LinkedIn. If you're a lawyer, your most likely spend more time on LinkedIn that Pinterest. The goal is to be where they are. Now it's time to build our presence.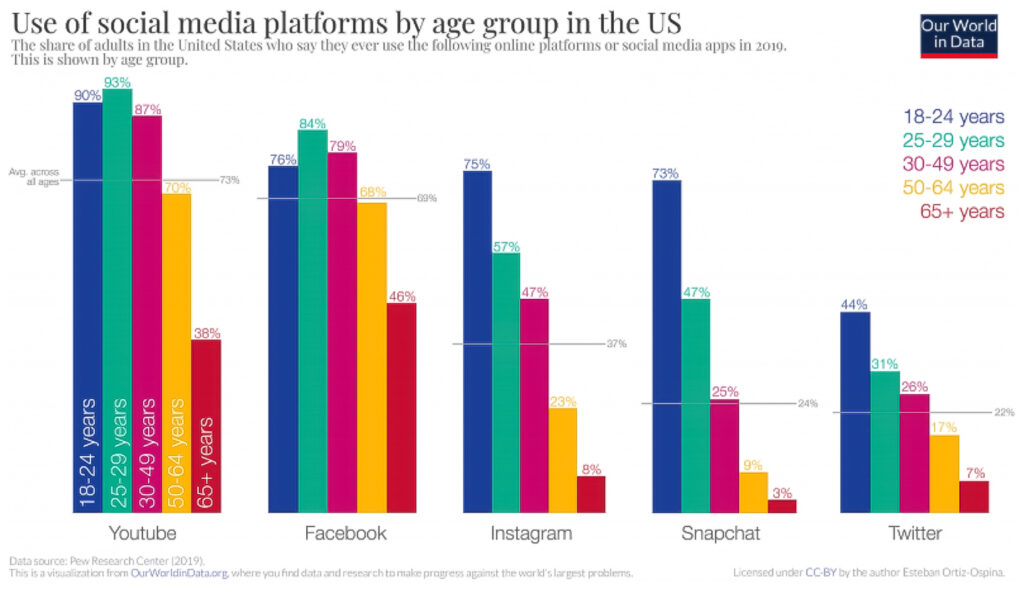 1. BUILDING BRAND AWARENESS
Scale! Social media provides an opportunity to increase brand awareness and reach millions of potential customers. With millions of active users on social media platforms like Facebook, Instagram, and Twitter, your businesses can reach a wider audience. By creating a social media presence, you introduce your brand to new people and build trust.
55% of consumers discover new brands through social media platforms and 81% of consumers research brands online before making a purchase.
2. CONNECTING WITH CUSTOMERS
Social media also allows you to connect with your customers and build a relationship. By interacting with your followers, you can gain valuable insights into their needs and preferences. Social media allows you to respond to customer inquiries, provide customer service, and address any concerns in real-time. By being present and responsive on social media, you can strengthen customer loyalty and attract new customers.
When businesses engage with their customers on social media, they may experience a boost of 20% to 40% in customer spending on their products or services.
3. COST-EFFECTIVE MARKETING
For small businesses with limited marketing budgets, social media is cost-effective. Creating and maintaining social media profiles is typically free, and you can use paid social media advertising to reach a larger audience. With social media advertising, you can target specific demographics, interests, and behaviors to ensure your message reaches the right people.
Small businesses generally spend a monthly budget ranging from $200 to over $2,000 on their social media marketing endeavors.
4. DRIVING TRAFFIC TO YOUR WEBSITE
Social media can be an excellent source of referral traffic to your website. By sharing links to your website on social media platforms, you can drive more traffic to your site and increase your search engine rankings. Additionally, social media allows you to share blog posts, product updates, and other information about your business that can attract potential customers.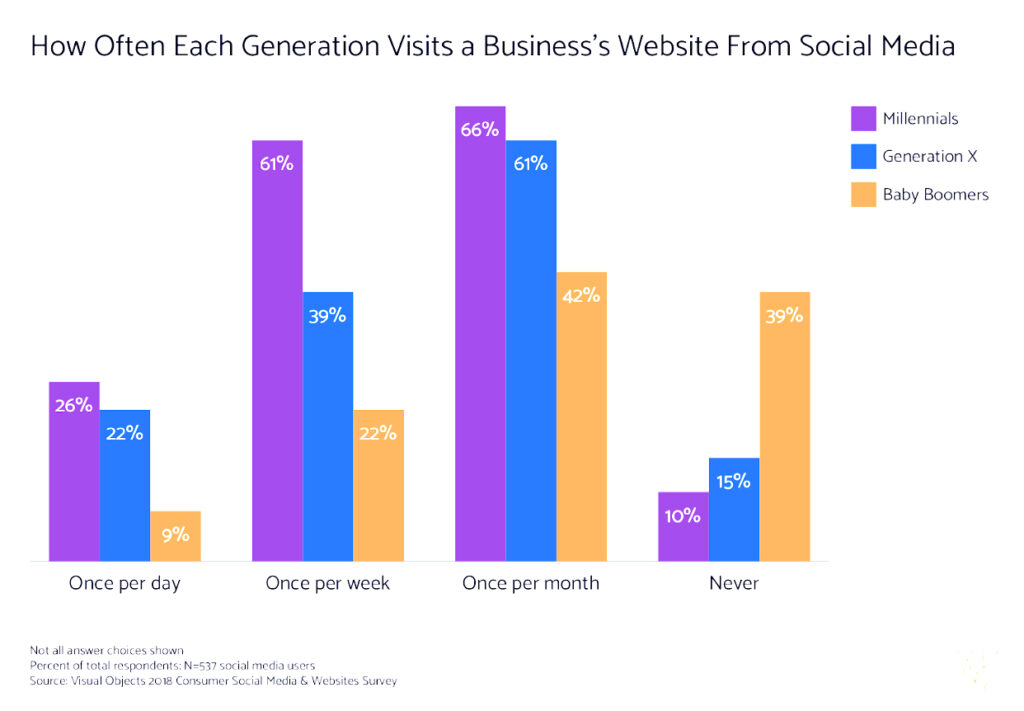 5. STAYING AHEAD OF THE COMPETITION
Social media is no longer a luxury for businesses, but a necessity. Your competitors are likely already on social media, and if you're not, you risk falling behind. By creating a strong social media presence, you can establish yourself as an industry leader and stay ahead of the competition.
Social media has been adopted by a vast majority of small businesses – 91% of them incorporate it into their business strategies.
By investing time and resources into social media, your business can compete with larger brands and reach a wider audience. With so many benefits to using social media, your business simply can't afford to ignore it. Now is the time. To learn more connect with one of our reps.
Top 10 Social Media Your Business Should Be On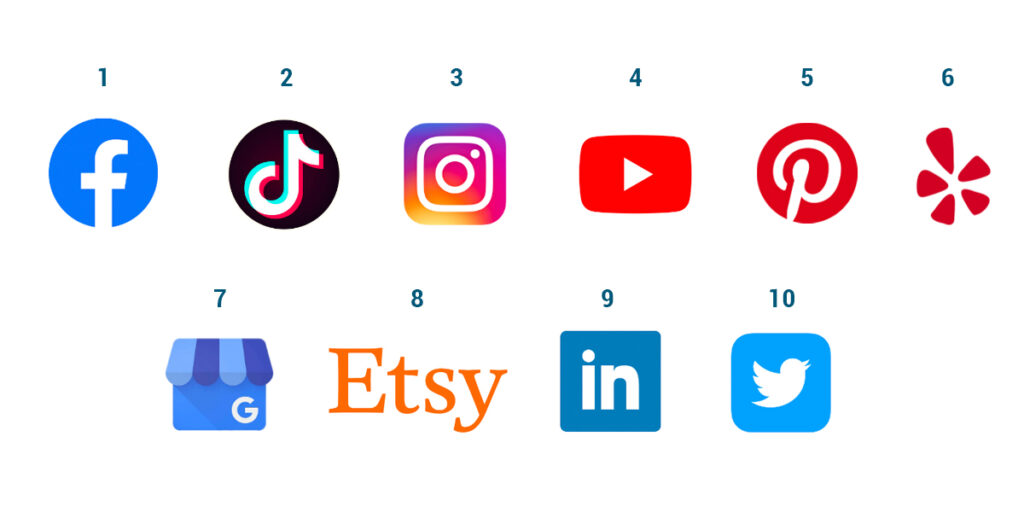 1.Facebook   2.Tiktok   3.Instagram   4.Youtube.  5. Pinterest   6.Yelp   7.Google Business Profile
  8.Etsy   9.LinkedIn   10.Twitter